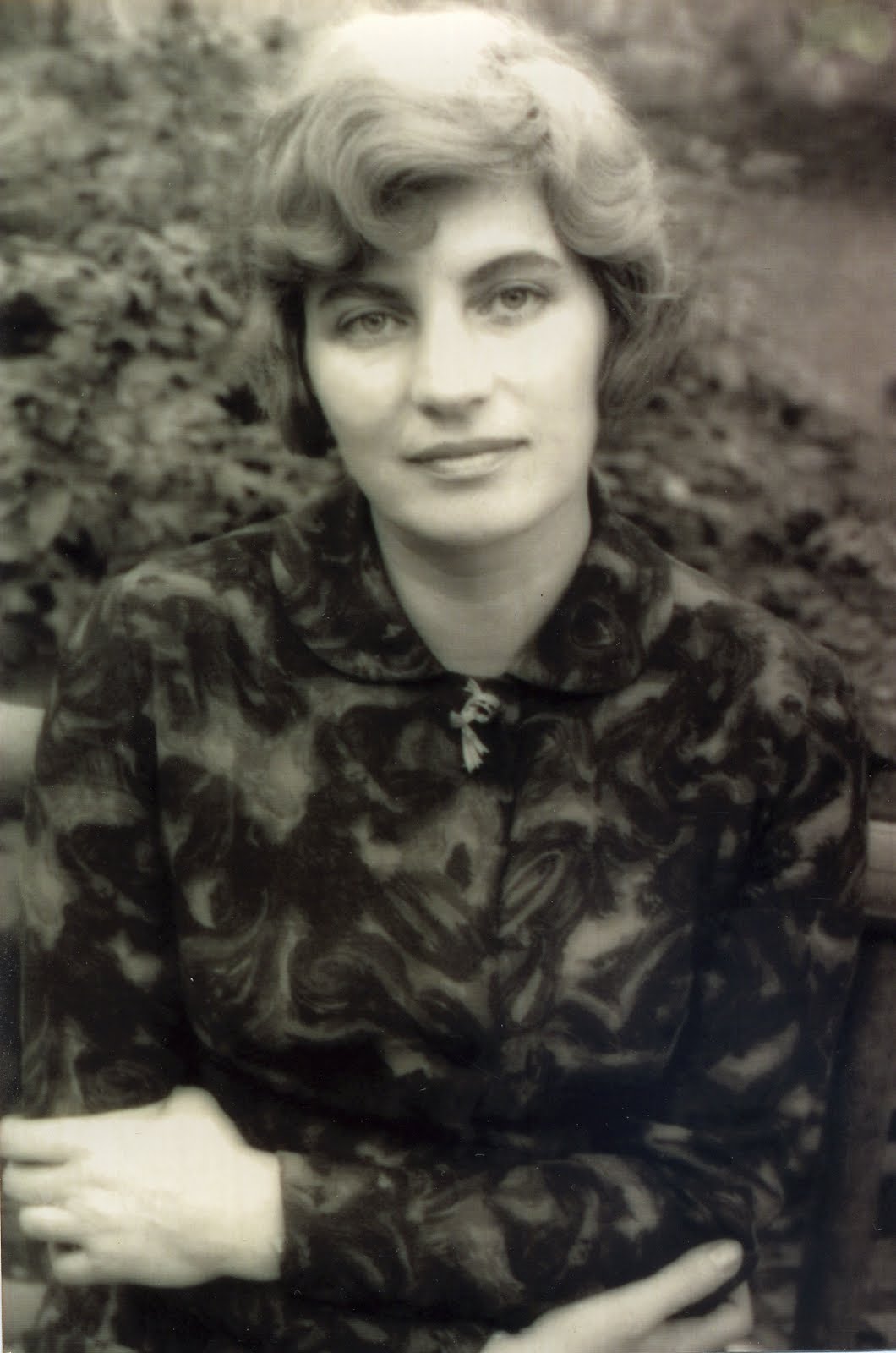 (1922 - 2003)
Blaga Dimitrova was born in Byala Slatina, near Vratsa. She studied at the Classical College in Sofia and graduated from the University of Sofia in Slavic Studies (1945). She completed her PhD on "Mayakovskiy and Bulgarian Poetry" at the Moscow Maxim Gorky Institute of Literature in 1951. Adopting an openly dissident position, in 1988 she was among the founders of the Public Committee for Ecological Protection in Ruse and the Club for the Support of Perestroika and Glasnost (known also as Ecoglasnost) in November. She was Vice-president of Bulgaria between 1992 and 1993.

Blaga Dimitrova is author of numerous collections of poetry which commanded great popularity and consolidated her image of woman writer and intellectual: Svetat v shepa. Stihotvoreniya [The World in a Handful. Poems.] (1962), Obratno Vreme. Stihove. [Time in Reverse] (1965), Osadeni na lyubov. Stihove [Doomed to Love] (1967), Kak. Stihotvoreniya [How] (1974), Gong. Izbrana poeziya [Gong. Select Poetry] (1976), Prostranstva. Stihotvoreniya [Spaces] (1980), Labirint. Stihotvoreniya [Labyrinth] (1987), Mezhdu. Stihotvoreniya [Between] (1990), Noshten dnevnik. Stihotvoreniya [Night Diary] (1992), Vremena [Times] (2000), etc. Her books Paturvane kam sebe si. Roman [Journey to Oneself. A Novel.] (1965); Otklonenie. Roman [Deviation. A Novel.] (1967); Strashniya sad. Roman-patepis [Judgment Day. A Novel-travelogue] (1968); Lavina. Roman [Avalanche. A Novel] (1971) foster new developments in the genre of the novel in Bulgarian literature, namely syncretism between epic and lyric, personal essays and public address, psychological portrayal and political satire. The novel Litse [Face] (1981) was confiscated and banned. Blaga Dimitrova was author of plays (Dr Faustina, 1972; Nechakana sreshta [Unexpected Meeting], 1974; Bogomilkata, 1989), of essays (Predizvikatelstva [Challenges], 1991; Otsam i otvad [On This Side and Beyond], 1992), and together with Y. Vassilev published Mladostta na Bagryana i neinite spatnitsi [The Youth of Bagryana and Her Companions] (1975), Dni cherni i beli. El. Bagryana – nablyudeniya i razgovori [Days Black and White. Bagryana – observations and conversations] (1975). She translated a number of Polish, Russian and Scandinavian writers into Bulgarian. With A. Milev she translated Homer's Iliad in 1969.

Blaga Dimitrova received numerous Bulgarian and international awards, including the medal Stara planina, First degree. She was awarded by the Polish PEN Club for her translations of A. Mickiewicz (1977) and received the Lundquist Award for Swedish poetry translation as well as the Herder Prize (1991). Dimitrova received the title Chevalier of the National Order of Merit (Ordre national du Mérite) in 1992 and was recipient of the Bulgarian National Hristo G. Danov Award for life-time contribution to culture in 1999.

Blaga Dimitrova's poetry has been translated and rendered in English by Ludmilla G. Popova-Wightman, Elizabeth Anne Socolow, Brenda Walker and Belin Tonchev, Vladimir Levchev, Jascha Kessler and Alexander Shurbanov, John Balaban and Vladimir Phillipov, Stanley Kunitz, Radost Pridham, Peter Tempest, Roy MacGregor-Hastie, Heather McHugh and Nikolai B. Popov.


---
---