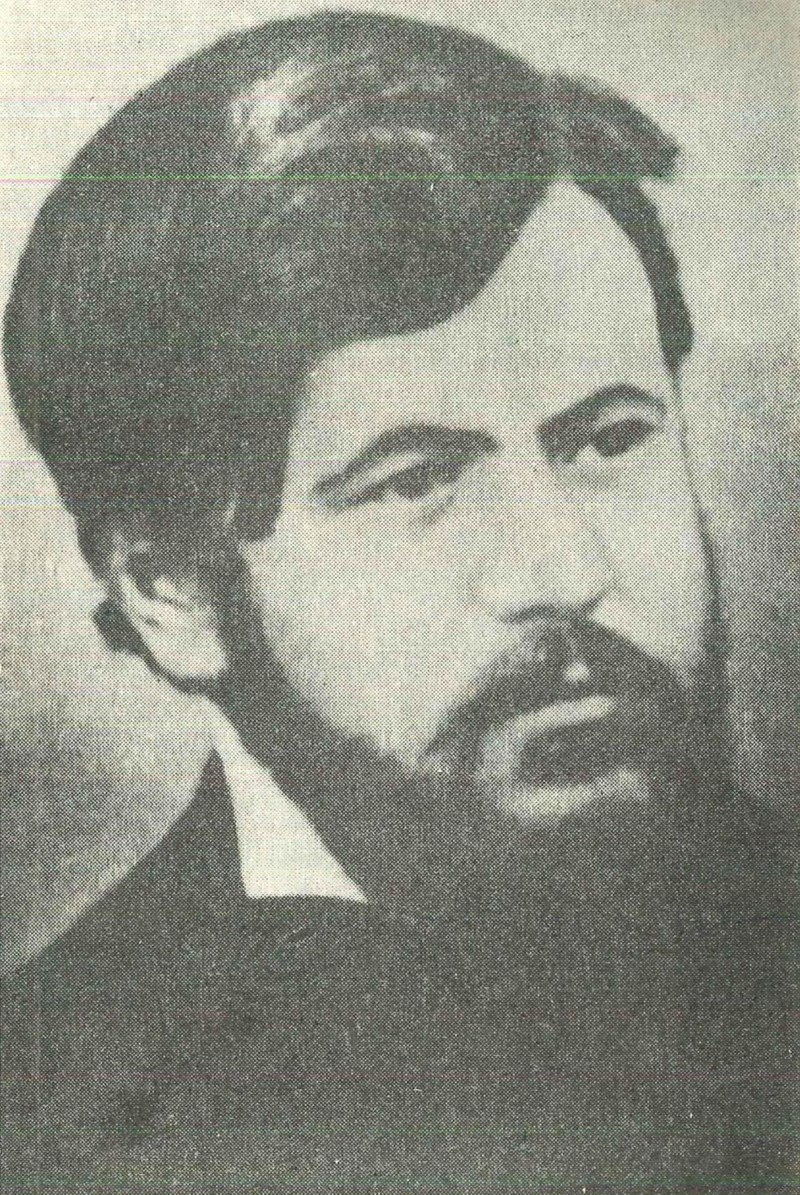 (1887 - 1916)
Dimcho Debelyanov was born in Koprivshtitsa. He studied at the Plovdiv College for Boys, later at the Faculties of Law and History and Philosophy at the University of Sofia. He was mobilized during the first Balkan war, and since September 1913 enrolled in the School for Reserve Officers in Knyazhevo. At the end of January 1916 he volunteered to the Macedonian front. He died in battle near Demir Hisar on 2 October 1916.

Debelyanov's first published poems (1906) are suggestive of the strong influence Pencho Slaveykov had on him. The year 1910 was a turning point for the poet (then he and Dimtar Podvarzachov were involved in publishing Bulgarska antologiya). Debelyanov and Podvarzachov were at the centre of the literary circle Zveno which in 1914 published the short-lived but influential eponymous journal. The context of Zveno proved fruitful for the development of a number of intellectuals, writers and poets, such as Nikolay Raynov, Elisaveta Bagryana, Yordan Yovkov, Georgi Raychev, Konstantin Kinstantinov, Lyudmil Stoyanov, and Geo Milev, among others. Debelyanov's poems were collected posthumously in the volume Stihotvoreniya [Poems] (1920). Among his most famous works included in it are: Cherna pesen [Sombre Song], Nevermore, V tamnitsata, Spi gradat [The Town Sleeps], his war poetry, the elegies Da se zavarnesh v bashtinata kashta [Secret Sighs: To go back home again…; To Return to Your Father's House], Az iskam da te pomnya vse taka [Elegy: I wish to think of you forever thus…], Pomnish li, pomnish li tihiya dvor [Remember, Remember the Quiet Yard], Pod surdinka, the long poem Legenda za razbludnata tsarkinya [Legend of the Debauched Queen], the sonnet Plovdiv. Debelyanov is author of humorous works, prose and critical reviews. He also tried his hand at translating.

Dimcho Debelyanov created elegiac masterpieces. His war poetry defined a number of the aesthetic choices made by Bulgarian post-war poets ("concreteness", focus on "objects", simplified expression).

Debelyanov's poetry has been translated and rendered in English by Vladimir Phillipov, Christopher Buxton, and Peter Tempest, among others.


---
---