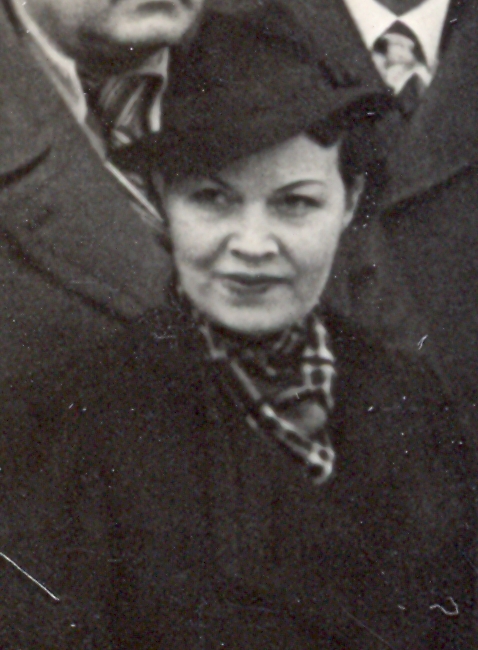 (1893 - 1991)
Elisaveta Bagryana (pseudonym of Elisaveta Belcheva) was born in Sofia where she completed her high school education in 1910. She was teacher in the village of Aftane near Bourgas (1910-1911), studied Slavic Philology at the University of Sofia (1911-1915), and taught in Vratsa and Kyustendil (1915-1919). She enjoyed the literary friendship of G. Raichev, K. Konstantinov, D. Debelyanov, D. Podvarzachov, H. Yasenov, Y. Yovkov. Especially important for Bagryana's life and professional creative path are her relationships with Bulgarian intellectuals such as B. Penev and M. Valev.



Her first poems were published in 1915; from 1921 onwards (moving back to Sofia) she was an associate in a number of periodicals. Her first collection of poetry Vechnata i svyatata [Eternal and Holy] was published in 1927. She is also author of the following collections of poetry: Zvezda na moryaka [Sailor's Star] (1932), Sartse choveshko [Human Heart] (1936), Pet zvezdi [Five Stars] (1953), Ot bryag do bryag [From Shore to Shore] (1963), Kontrapunkti [Counterpoints] (1972), Svetlosenki [Shadows in the Light] (1977), Na brega na vremeto [On the Shores of Time] (1983). Bagryana also tried her hand at playwriting in cooperation with M. Valev (the play Gospozhata [The Mrs.], 1938); she wrote for children and worked as editor and translator. She was nominated for the Nobel Prize in literature.



Bagryana's creative oeuvre and personal life-story shape the image of the woman poet for the Bulgarian context – the woman poet who is aware of transience and eternity, subjugation and revolt, the motherland and the world.



Elisaveta Bagryana's poetry has been translated and rendered in English by Brenda Walker, Valentine Borrisov and Belin Tonchev, Kеvin Ireland, Vladimir Phillipov, Peter Tempest, Roy MacGregor-Hastie, among others.


---
---